Private Day Trip to Aparecida City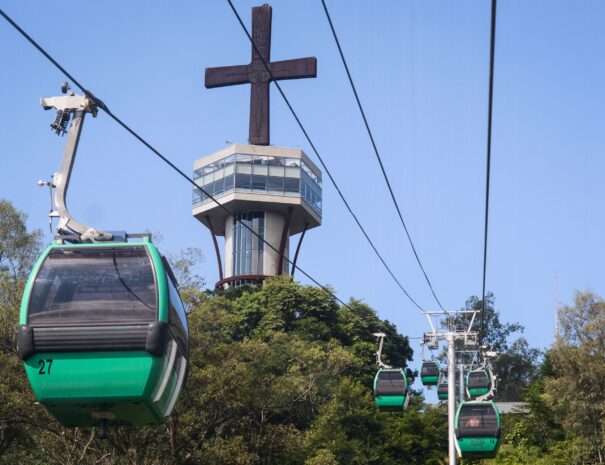 The place where the image of Nossa Senhora Aparecida was found in 1717, by 3 local fishermen. Our Guide will tell more details of this story and all the importance of this finding for Catholic faith and religiosity in Brazil.
Old Basilica of Aparecida city
Located at the upper city, where the historic city center is found. This church, now known as the Old Basilica, was inaugurated in 1888, replacing the old chapel where the image of the Saint used to be.
Nossa Senhora Aparecida Basilica
Currently considered the second largest basilica in the world, only behind the Vatican basilica. We will make our way through the "Faith footbridge", which connects the Old Basilica to the new Temple.
This cable car takes visitors to the Cruzeiro Hill, located at 685 meters high, providing an excellent panoramic view of the entire city and the Paraíba Valley (ticket not included).
This Tour Does Not Include:
Price varies by group size